HUBER TRANSPORT & HUBER AFFRÈTEMENT are based in Alsace, in Haguenau, and have a long experience in the field of international transport throughout Europe. The companies' approach is based on three main principles: identifying and understanding the customer's transport needs, proposing efficient solutions and implementing the transport itself by carefully selecting the partners and ensuring continuous monitoring until delivery.
HUBER companies focus on the link between the customer and the end customer. In addition to the production, processing and storage of goods, the delivery of goods to the end customer in accordance with the customer's specifications and deadlines is of paramount importance.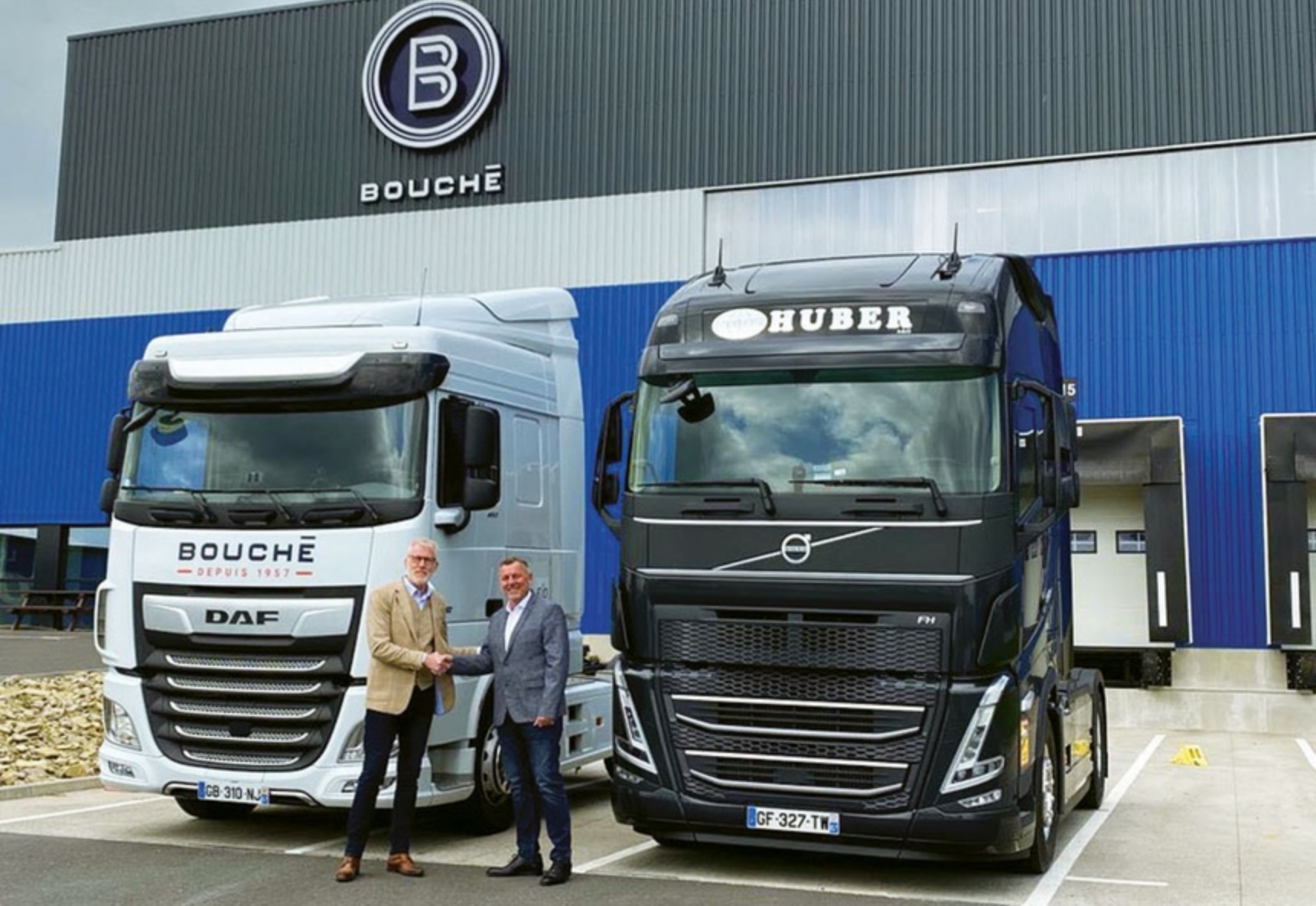 HUBER and the BOUCHÉ Group
After studying numerous files, the BOUCHÉ company met Alain Huber, director of the companies HUBER TRANSPORT and HUBER AFFRÈTEMENT, who wanted to open up the capital of his companies in order to secure them. With a view to expansion for the BOUCHÉ Group and stabilisation for the HUBER companies, the integration agreement was signed on 27 April 2022. This partial takeover brings 7 million euros in turnover, a new customer portfolio, a fleet of 30 vehicles, as well as a team of 40 employees, all in a logic of synergy with the entire BOUCHÉ Group.

HUBER's transport and chartering services cover many geographical areas in France and Europe: Northern France, Brittany, the Rhône Alpes region, Germany and the Benelux countries, but are specialised in the Northern France and Benelux regions.
The different HUBER transport services are
traditional groupage: grouping of products belonging to several customers in a single truck
full trucks
transport of industrial products of all kinds
transport of food products
temperature-controlled transport
customs clearance
The different HUBER chartering services are
special transports (industrial logistics)
special vehicles
project and feasibility studies
price optimisation
other solutions on request
The BOUCHÉ subsidiaries and their key dates
2003 creation of Huber Transport
2012 creation of Huber Affrètement
2022 acquisition of Groupe Bouché for Huber