BOUCHÉ, a human approach.
Based upon mutual respect, our human capital is BOUCHÉ's primary asset. We are committed to building the loyalty of our teams through a sustainable human resources development policy based on internal training and promotion. Our 110 employees are the driving force behind BOUCHÉ. It is thanks to them that the company has continued to develop over the last 60 years becoming a benchmark in transport and logistics in France.
BOUCHÉ's DNA is based on four pillars: commitment, vitality, flexibility and collaboration. It is to these key values that BOUCHÉ owes its ongoing quality. Through our various skills we have been helping our customers ensure their company's success since 1957. Our commitment is based on being proactive in analysing their needs and building a trusting relationship.
With BOUCHÉ, you're on the road to success!
BOUCHÉ: from a family business to a service company.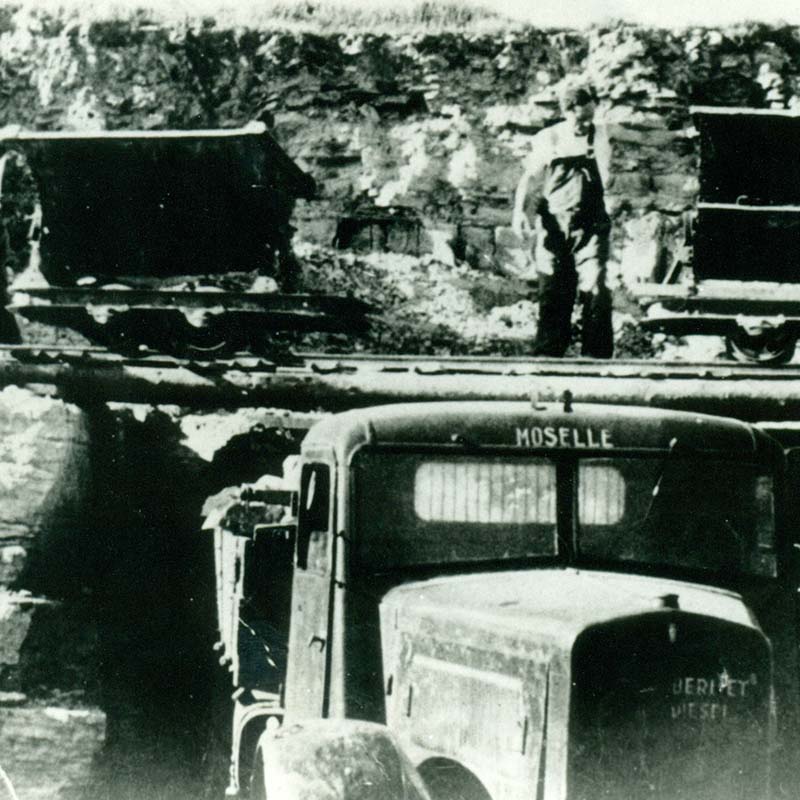 1957
Founding of the transport company by Camille BOUCHÉ
---
Following the purchase of his first lorry in 1955, Camille Bouché founded the company Bouché Camille, shipping quarry stone in Schalbach and hiring his first employees.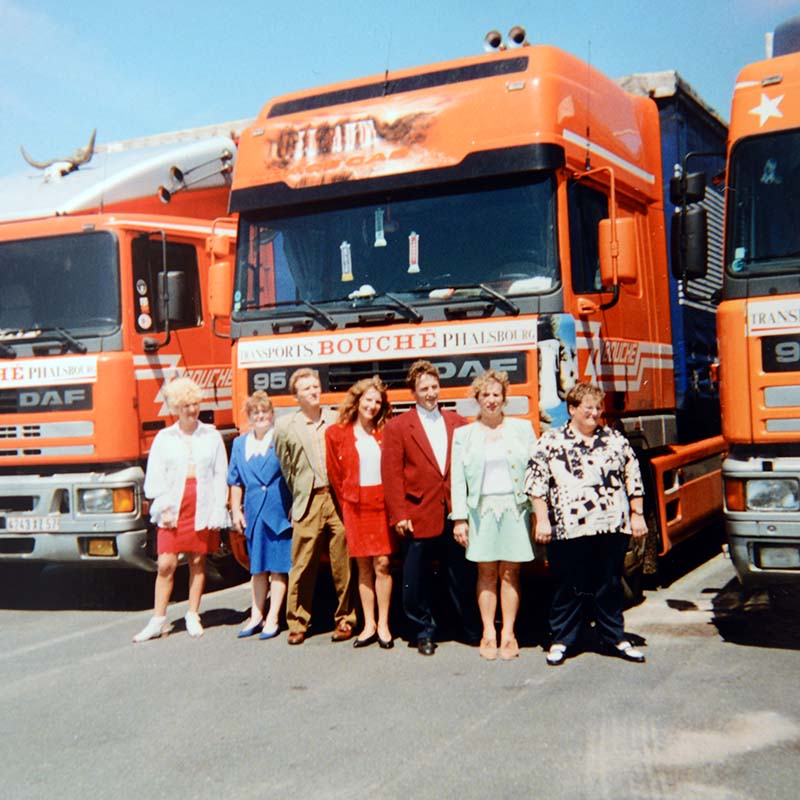 1973
Incorporation of BOUCHÉ SA - COMPAGNIE PHALSBOURGEOISE DE TRANSPORTS
---
As the company grew in size, Camille Bouché founded a family company: BOUCHÉ SA - COMPAGNIE PHALSBOURGEOISE DE TRANSPORTS. Today, Patrick and Pascal Bouché are still with the company.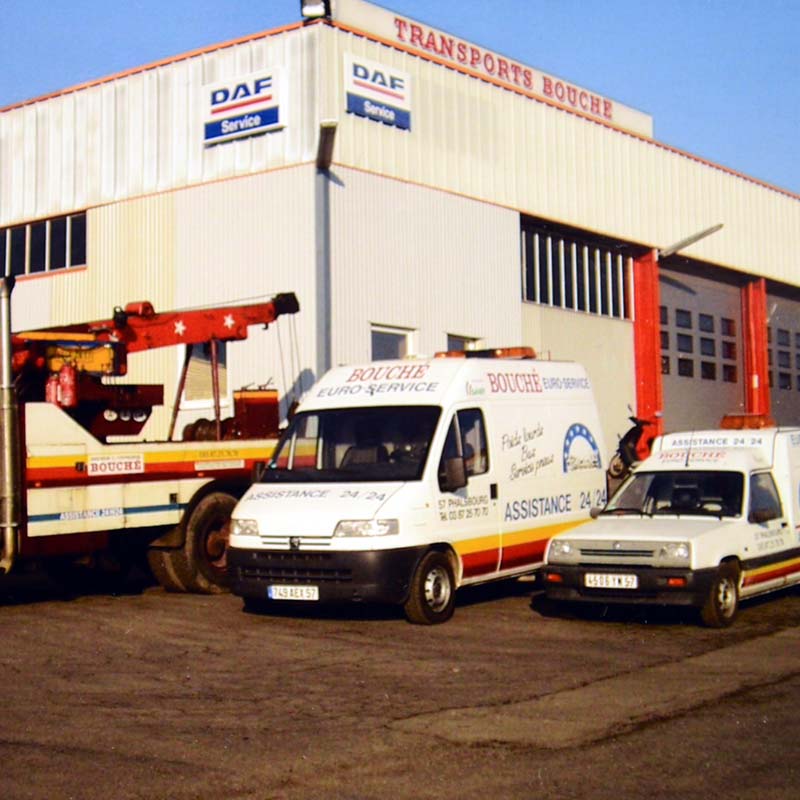 1982
Opening of the DAF approved HGV garage
---
New needs and new trades sees the opening of the Heavy Goods Vehicle workshop. Invigorated by its progress, manufacturer DAF chooses the company as a partner, who wished to conquer market share on the national territory.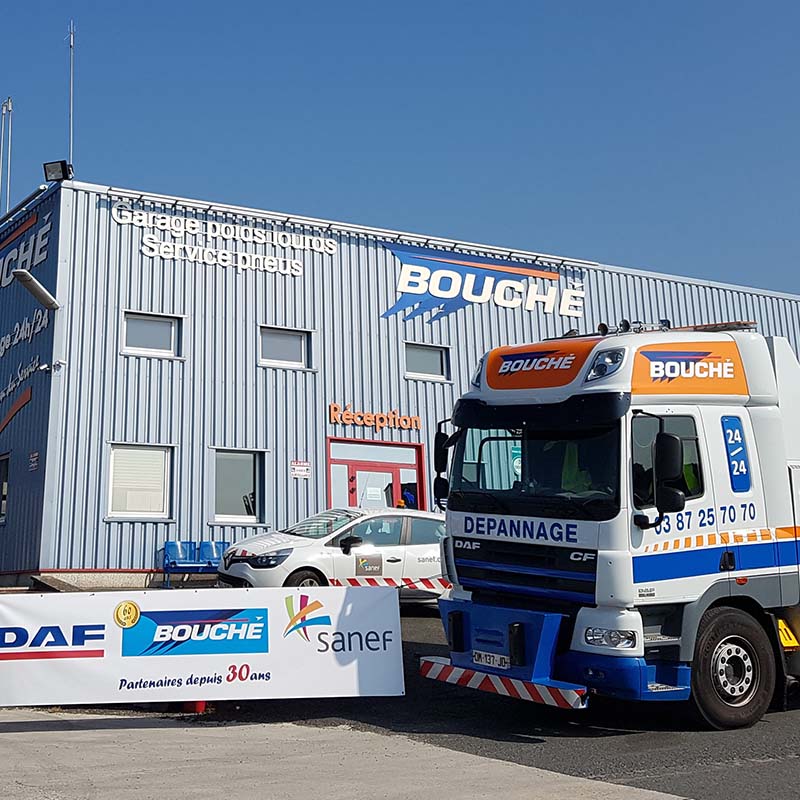 1988
Establishes contract with SANEF and launch of the heavy goods vehicle breakdown service
---
From 1988 and following the launch of the heavy goods vehicle breakdown service in the region, Bouché was officially approved by SANEF as a HGV breakdown service on a defined motorway section.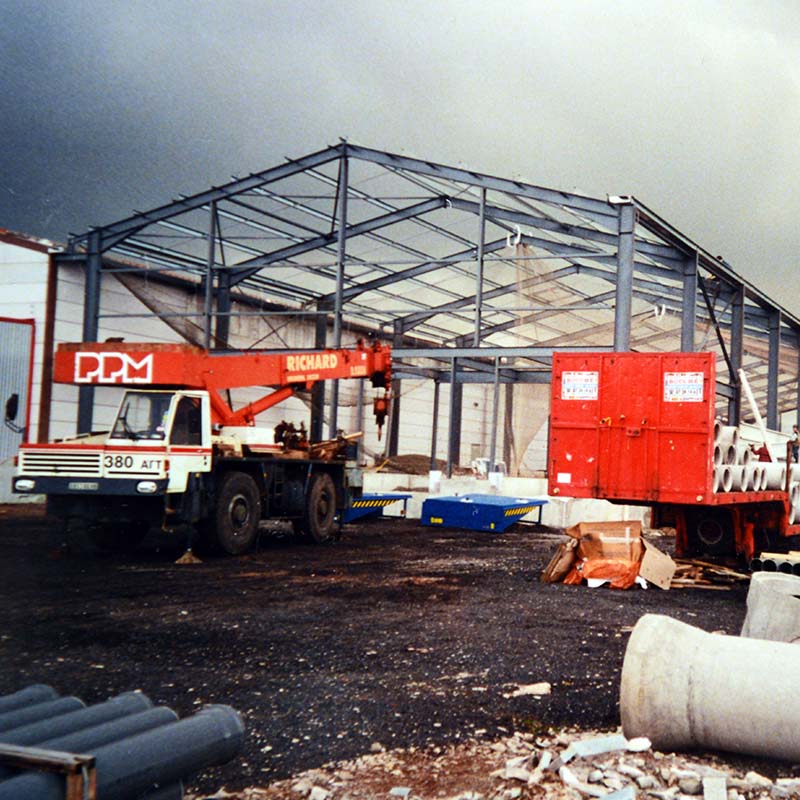 1999
The purchase of a 2,500m² warehouse sees the beginning of the logistics venture
---
Bouché Logistique was created to meet the storage needs that arose in the region.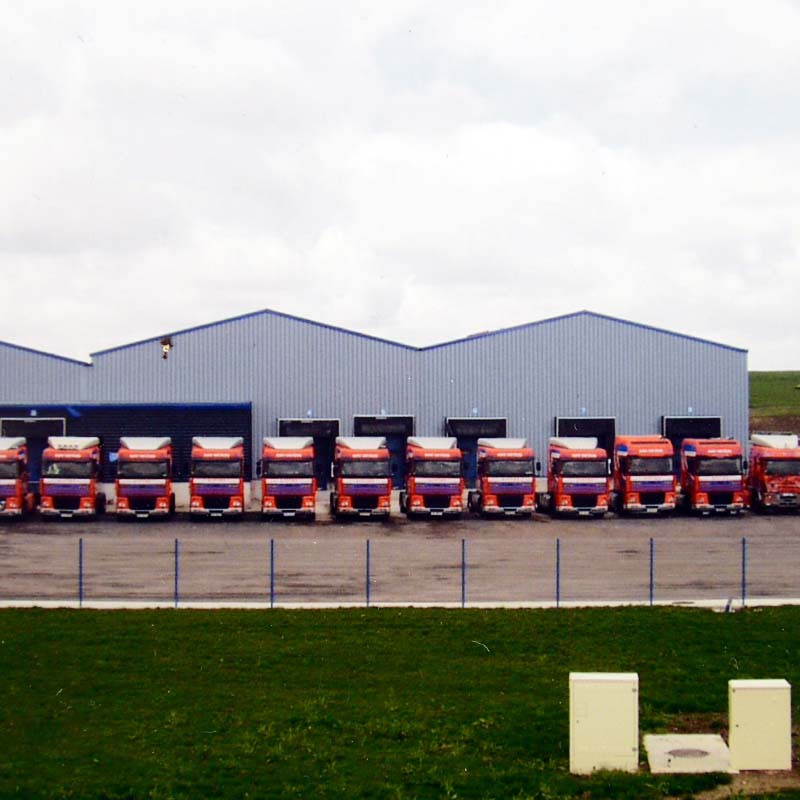 2002
Bouché reinvests in a 4,000m² warehouse
---
As the needs grow, Bouché Logistique builds a new 7,000m² warehouse, thus reaching a total of 10,000m² of storage space.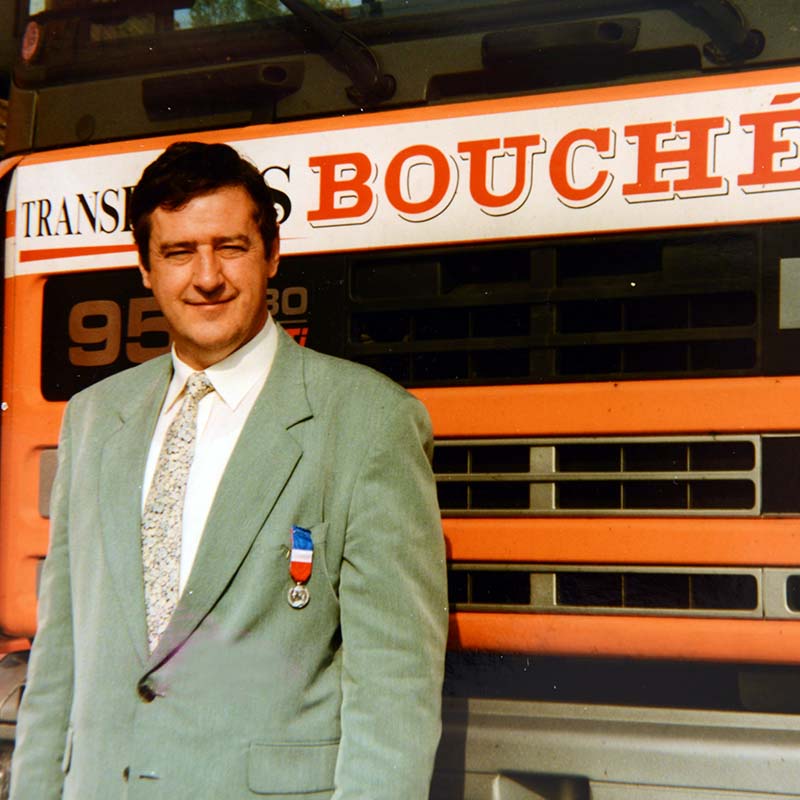 2003
Denis Hilbold becomes CEO
---
Husband of Anne-Marie Bouché-Hilbold, the eldest of the Bouché siblings, and working for the company for many years, Denis Hilbold became CEO in 2003.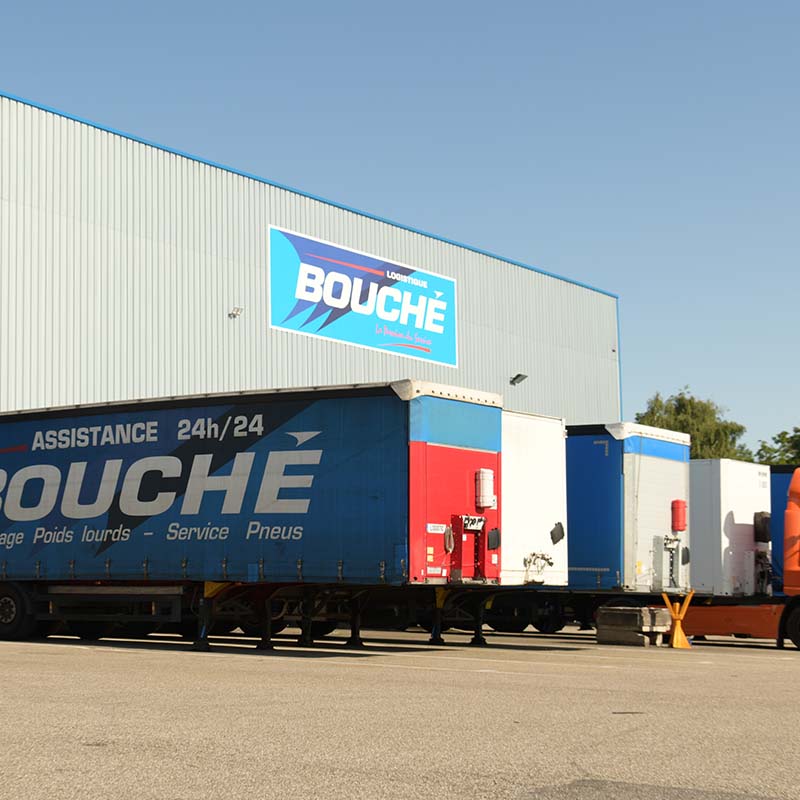 2006
Development of the logistics activity with the construction of a 2,500m² warehouse
---
Other customers and new needs appear in the logistics field, this is the opportunity to invest in new 2,500m² warehouse.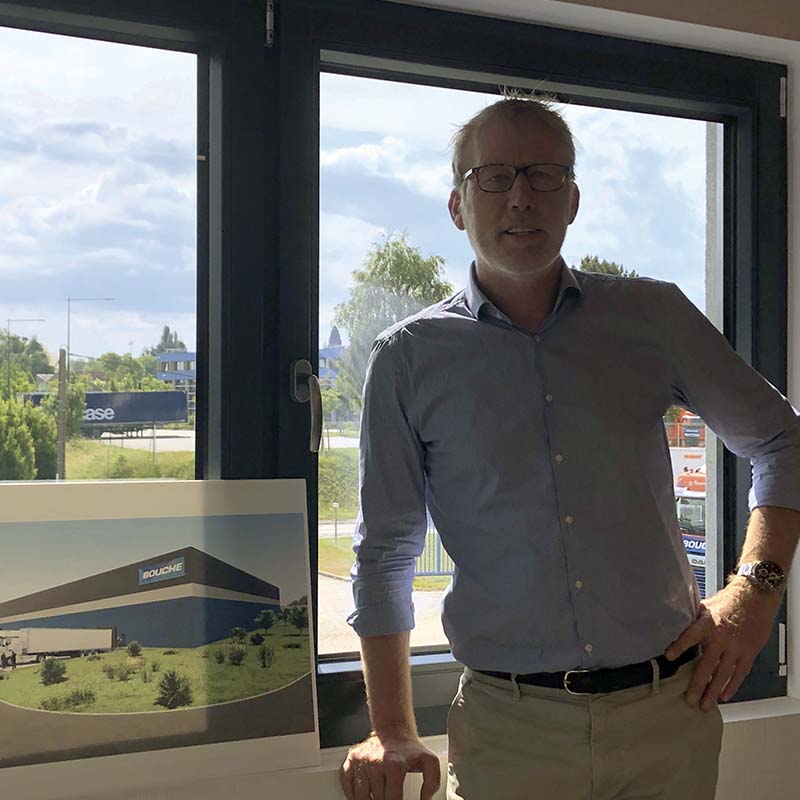 2016
Opening of the capital and entry of Daniel Gehringer
---
After following Bouché, Daniel Gehringer becomes a shareholder and is appointed Managing Director.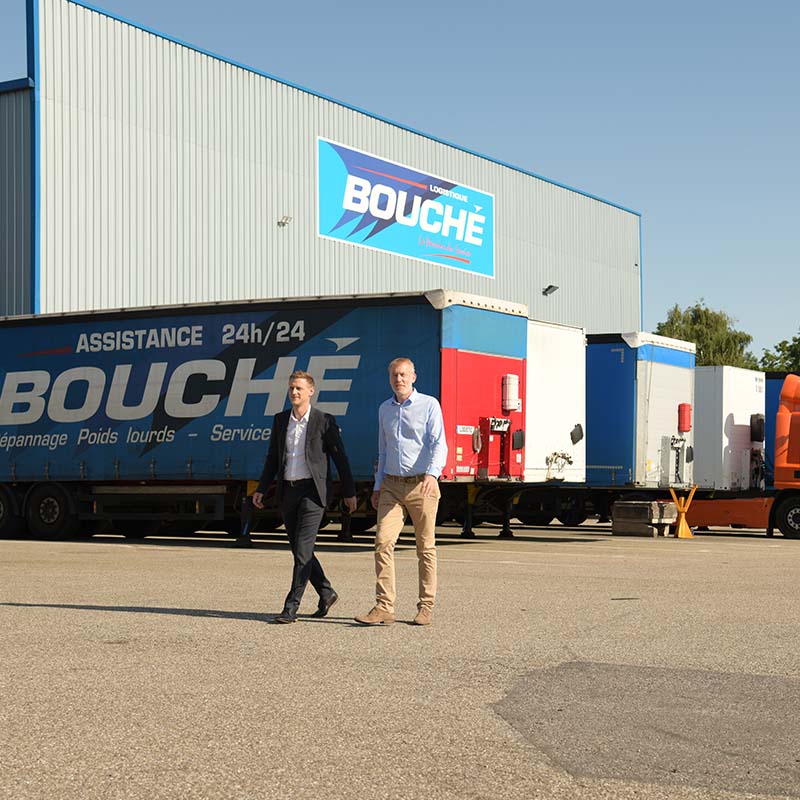 2019
Jean-Charles Hilbold acquires a stake in the company's capital
---
Grandson of Camille Bouché, Jean-Charles Hilbold, already Logistics Manager at Bouché, joins the company's capital.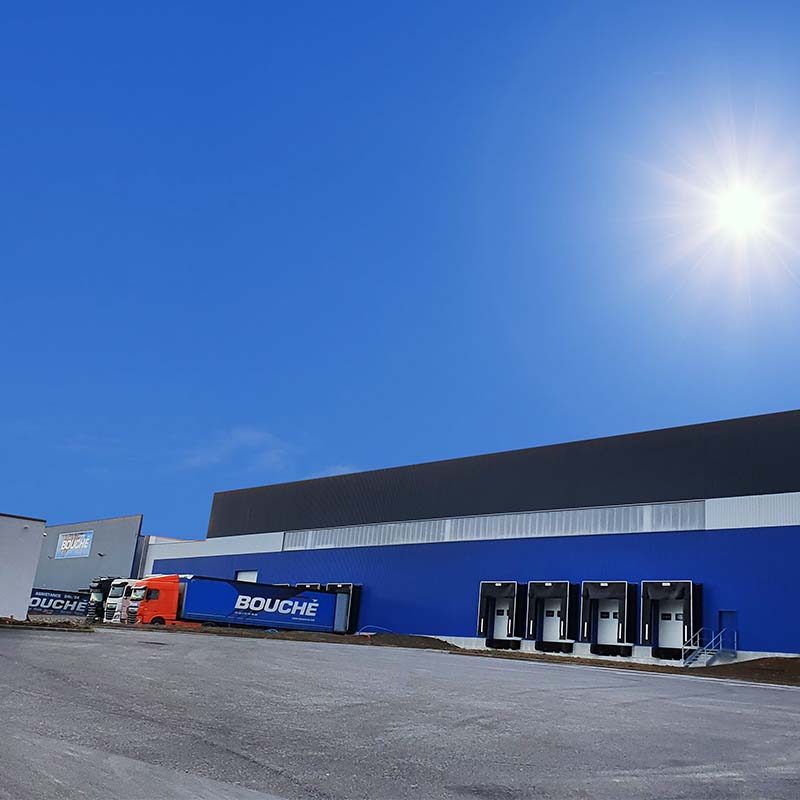 2020
Construction of a new 6,000m² warehouse
---
In addition to the construction of the new warehouse, Daniel Gehringer becomes Chairman and a family holding company is created under the responsibility of Anne-Marie Bouché-Hilbold.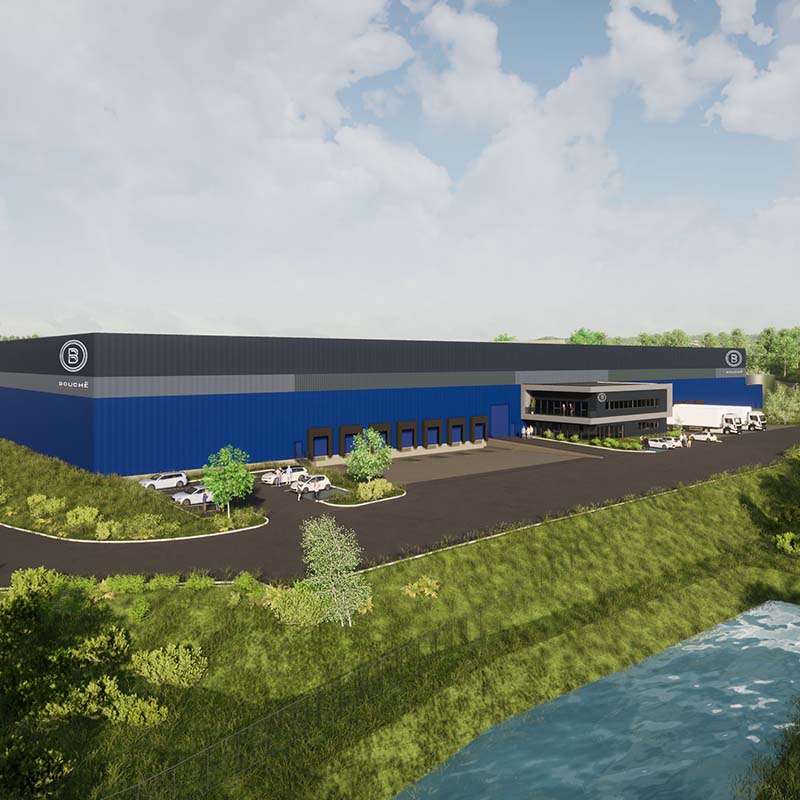 2021
Start of the new project, a 12,000m² building
---
Following the acquisition of a new plot of more than 2 hectares along the motorway, 2021 marks the start of work on a new storage hall.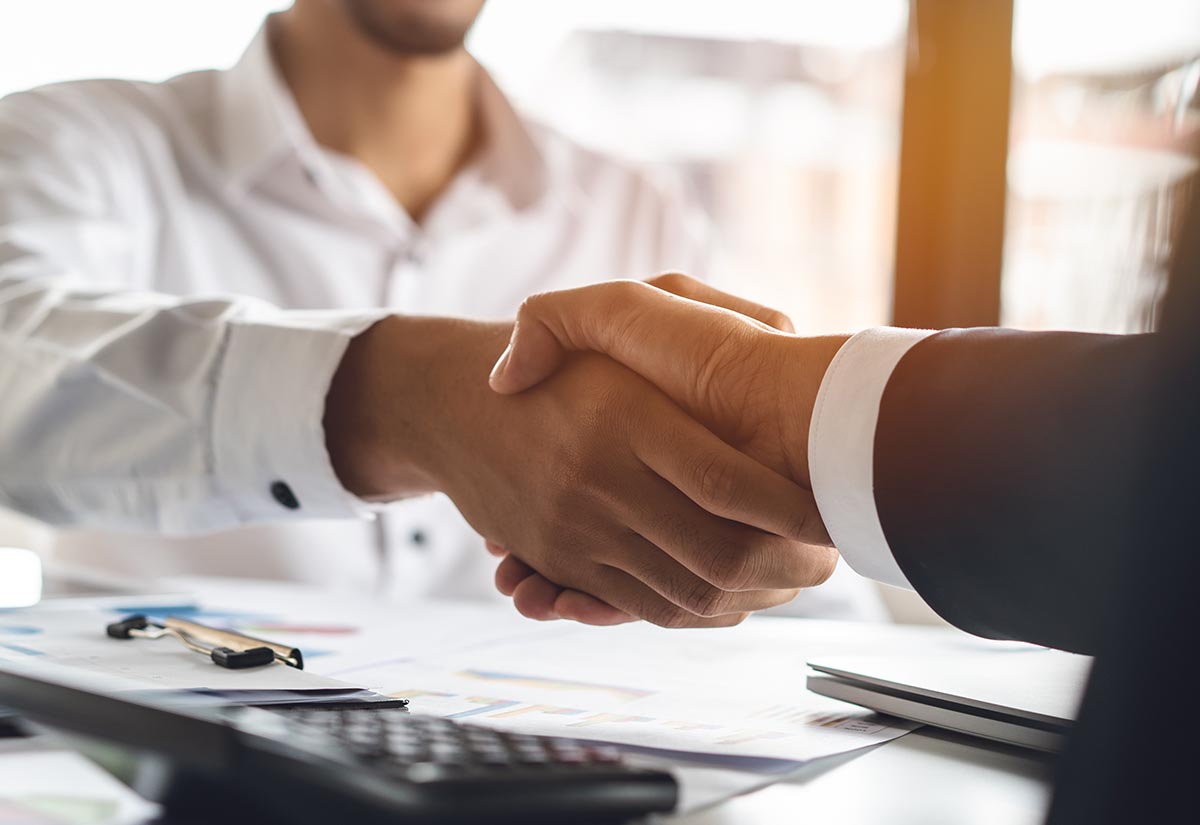 BOUCHÉ, towards ever greater specialisation.
Based on the strength of its expertise and the trust placed in it by its customers, BOUCHÉ continues to develop. A leader in the logistics and transport market since 1957, BOUCHÉ has always stood by its customers. Thanks to our human and technical resources, and constantly attentive to demand, we are now aiming for new activities in the fields of logistics processes. Our aim is now to specialise even more in areas such as refrigeration, packaging and after-sales service. We are also committed to continuing to provide high quality, personalised and tailor-made services that are as close as possible to our customers' needs.
Together on the road, today and tomorrow!